An online marketing lead generation campaign works like a car: When all components work together, everything runs fine. However if one piece — even the smallest part — isn't performing well, your entire campaign can come to a screeching halt and cost you leads.To prevent this from happening, Straight North, a Chicago SEO firm, created the Internet Marketing Lead Generation Ecosystem Infographic to serve as a blueprint to help marketers put together an effective lead generation campaign to maximize leads and sales. The infographic serves as a visual guide for marketers to:
* See how various Internet marketing outlets can be integrated into an effective lead generation campaign.
* Locate weaknesses in your current campaign that are producing poor results.
* Identify new techniques to implement in their current campaign to maximize results.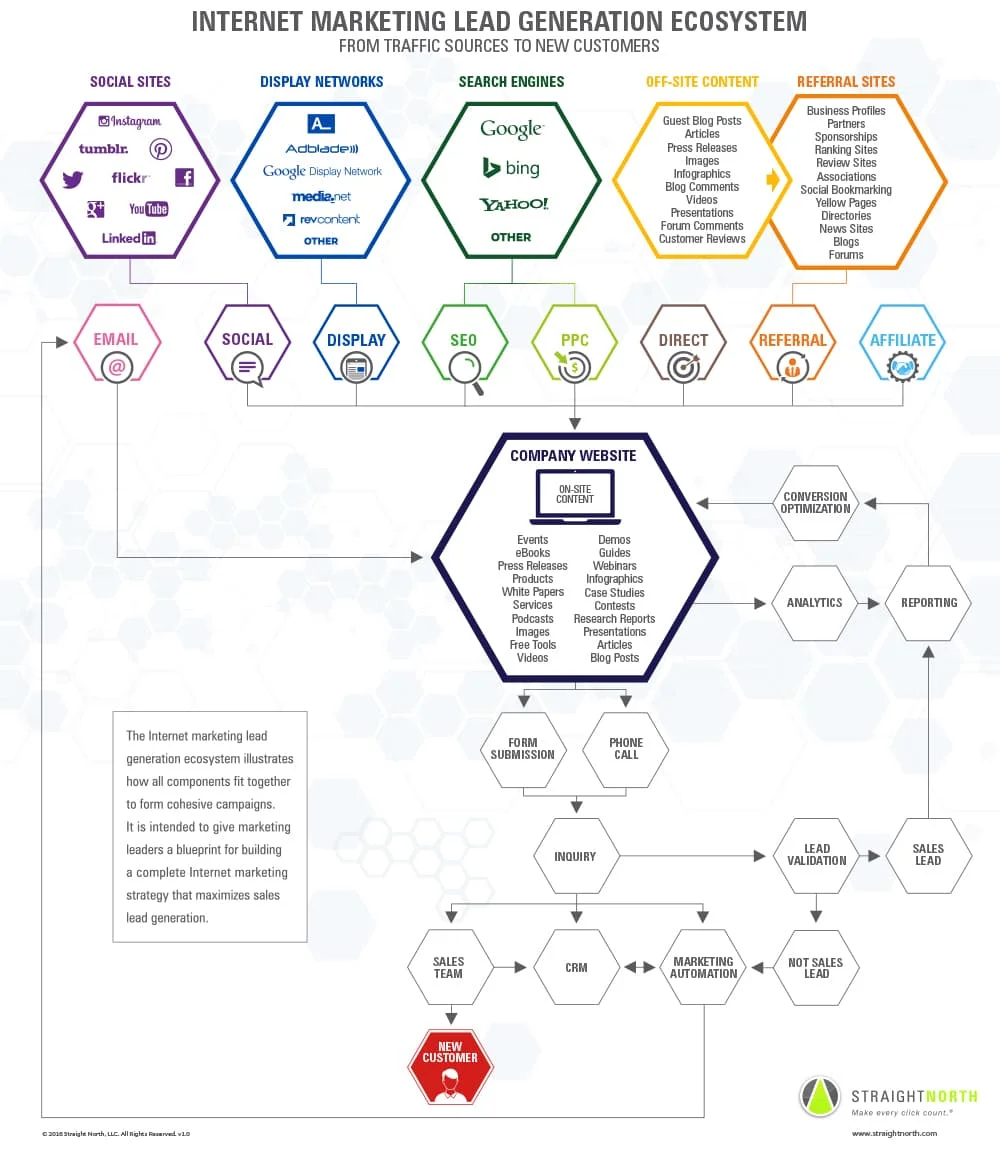 Author Bio:
With more than 25 years of sales and marketing experience, Brad Shorr is Director of Content Strategy at Straight North, a SEO, PPC and web design company. Brad has written for and been featured on popular online publications such as the American Marketing Association, Moz and Forbes.
Infograhpic created by Straight North, a Chicago SEO firm